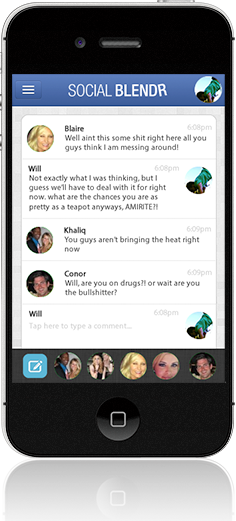 Make your night awesome
You have the fun, we take care of the rest
Play games with people online near you. Party with them in real life later!
How it works
Blendr
99¢ to mix with people near you
Pregame
get to know people you've selected
Watch the process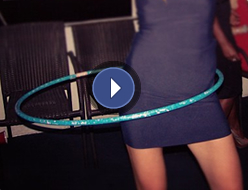 People dig it

Social Blendr is like N.O Explode for fun! Good times!
Brent Locey

Meeting people is fun with Social Blendr!
Lauren Marie

I like fun, so obviously I love Social Blendr :)
Jessie Livingston
Social Blendr is a party network full of people you find awesome.
No Creepers
Mix with everybody in the Blendr, but only people you find awesome join you in the pregame and real life parties.
Meet People.
Friends aren't made online, they're made in the real world. After you find your club, do cool things with them in the real world.
Discounts like woah.
We've partnered with cool venues throughout your city to hook you up. Once you guys are ready to meet, just pick a venue. We've done the legwork.
Life in the fun zone.
Make new friends, party with new ones. There is plenty to do with plenty of people to do it with.